Categories:
Family traditions.  Looking back through the years as the teashop family kiddos grew up we find ourselves reminiscing.  From those babies sleeping in bassinets at  Anna Marie's Gift Shop to now serving tea and directing cars as teenagers and young adults.  We think about how family roots are built around shared experiences in life.  So, what makes a professional decorator's family – turned retail gift shop owner – turned rock star healthy tea lady…share?  Well…one of them is celebrating Thanksgiving all month long!
We haven't always had the time to stop and savor Thanksgiving.   Halloween, Thanksgiving and Christmas have always been sort of a mash up for our family.  October 31, 1995, we handed out candy to trick-or-treaters.  Not tucked inside our homes but standing inside our gift shop just off the Historic Downtown Liberty Square.  Why?  Because we were decorating for the Christmas Open House which fell the day after Halloween!  As those cute Halloween kids rang our gift shop doorbell our family was stringing Christmas lights and fluffing pinecone garlands with Christmas music in the background. The look on those kids faces were priceless.  When are own kids were old enough to trick-or-treat we headed back to the gift shop – back to the Historic Downtown Square.   Our kids Halloween photos were always taken inside of a Christmas Wonder Land.  Unique and special.  Our family tradition.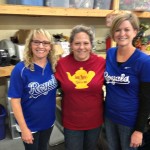 This year the Teashop Family kicked off November by heading down the hill to Hillcrest Hope Thrift Store.  We got to clean, sort, and merchandise – just like we used to with our gift shop. But, now we do the same thing in this huge amazing store with a community purpose to help families.  We appreciate Ryan and all the workers at Hillcrest Hope.  Someday when we retire a couple of us might just be the next weekly merchandisers at Hillcrest Hope!   Thankful-living.  And thankful-giving.  We always try to sit down and share a pot of tea, too.  This day it was  Green Apple Green Tea in our teapot.  A fragrant green tea that tastes and smells just like green apples!   Just the right amount autumn-pick-me- up.


Fast forward to today.  Last August, Wren drove herself home from school bringing a home decor item bought with her own money.  A scary Halloweent witch.  She hung it right up. Right up in August.  Wren turned to me and said "I really don't know why… but it just feels like it is time for Halloween."   Halloween decor came out end of August.  Christmas came out end of October.  This is how a family rolls (even the kids!) in the life of a retail gift shop.  This time of the year Mimi's house is decorated all different ways.  The first floor is Halloween turning over to Thanksgiving and the second floor is turning into Christmas and the third floor is an amazing hot mess of all holidays combined!  What once was a 1913 ballroom is now a dance floor for the art of holiday decorating!
And now we celebrate The Beauty of Thanksgiving…a precious time – not about stuff or things to buy but about the simple art of thankful-living.  Living each day – and giving thanks.  We get to celebrate Thanksgiving all month long at the Teashop and Inn.  Join us for our Thanksgiving Tea and celebrate your own month of Thank-ful living!
Categories:
22/10/2015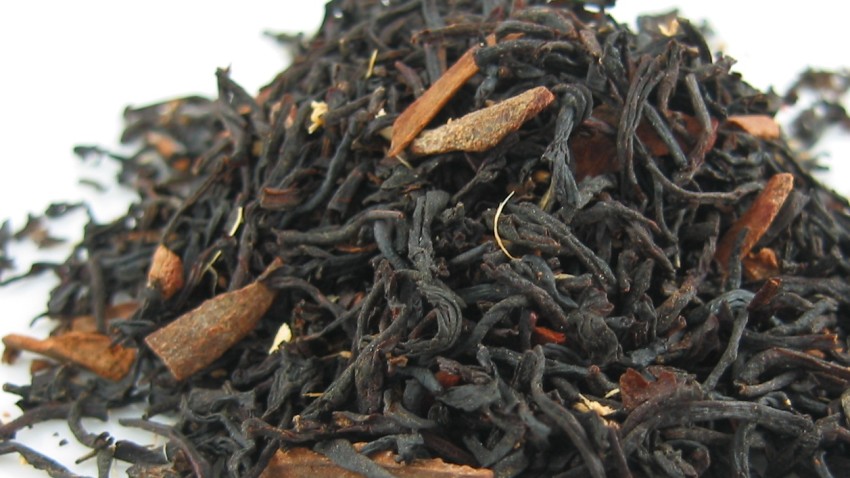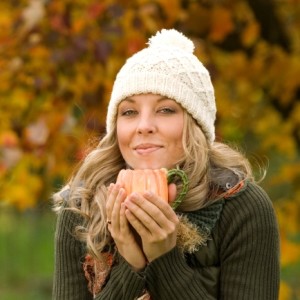 Pumpkin Pie Tea Latte
One of our family's Fall Favorites!  The perfect hot beverage for an autumn pick-me-up for just "one" or make a whole pot and share with friends.  We love this brewed strong with either Pumpkin Spice Tea or Masala Chai.  The key is brewing it strong so all those yummy spices are coming out. We use extra spoonfuls of tea rather than brewing for a longer time.  Brewing your tea leaves for longer then the recommended time could result in a bitter brew.
Make a pot of the tea or chai by following the brewing instructions for making the chai or tea.  Be sure to add those extra spoonfuls of tea.
Stir in sweetened condensed milk or "honey milk" to your taste.  Typically about a teaspoon or less in 1 mug or a little more in a whole pot.  But, add or subtract as you wish.  Drizzle the "honey milk", stir, pour, relax and enjoy!
Categories:
22/10/2015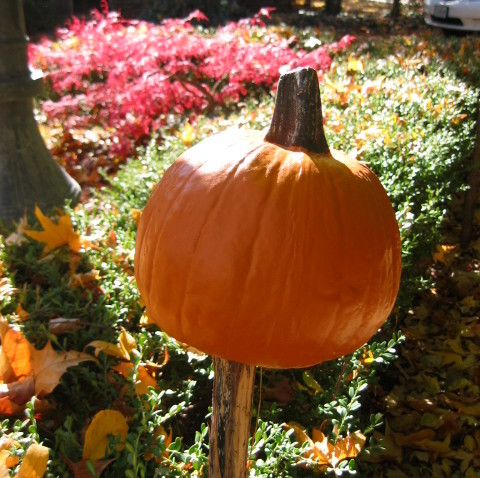 Fall decorating is simply a favorite time of the year!  21 years of October decorating for our gift shop and tea parties has tucked away so many memories and ideas. Golden color palettes blended with plum, red, green….our fall favorite color list seems to have no end!  One of the lovely sides of fall decor is the way creative spirits can simply be free!  Mixing whimsical silly with classic traditional.  Brenda shares three October decorating ideas – one whimsical, one classic, and a new idea she just finished up for the Masquerade Tea!
Black or white gauzy fabric is a staple around her October house.  She will rip, tear and cut pieces of the gauzy fabric laying it over and tucking it around objects such as table tops and candles.
Her pumpkin stakes are a favorite that transforms into a pumpkin walkway.  Using imperfect wood stakes or branches – the more imperfect they are the more perfect they are!  One end is whittled down and shaped into a point to drive into the ground.  Fake pumpkins with holes cut out (or watch at craft stores sometimes they come with the hole!) slide right over the top of the stake.  The best part about the rustic stakes is they easily become Christmas decor.  Slide the pumpkins off and attach a roping of garland connecting the stakes.  String with lights making a welcoming rustic Christmas walkway.
Lastly new this year – spiders in glass jars! Fill a glass jar or vase (any size or shape) with cotton balls.  Spread and stretch out the cotton balls to completely fill the jar.  Tuck plastic spiders on the cotton ball web against the glass. In the center of the cotton balls place a couple of glow sticks.  If your design needs added support or filling add some white tissue to finish.
So what to reward yourself after a day of Fall decorating?  A Pumpkin Pie Latte is our family's favorite treat!  So simple to make…yet so simply delish! The perfect treat to indulge in after a day of decorating!!
Categories:
20/10/2015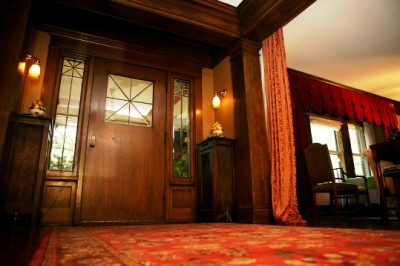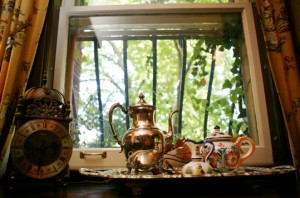 Tucked inside of Historic Downtown Liberty, Anna Marie's offers a truly intimate private event space. Brenda's 1913, Frank Lloyd Wright inspired home is elaborately decorated with rich fabrics, beautiful colors, and original house appointments. Deep woodwork, French doors, tiled plant room, and so much more.
This classic and elegant space invites guests to relax, connect and truly enjoy one another.
Brenda offers much experience with small, medium and large events. She opened her home and has been working with special events since 2001. A beautiful backdrop for any special event.
Always decorated for the season our space is all inclusive with staff to help serve while you enjoy your special event.
A catered meal is available including our own Specialty Tea Bar.  Up to 42+ guests can be seated.
Contact Brenda Hedrick to discuss your specific event. 816-792-0418. Interior and exterior photos available on Anna Marie's Facebook Page.
343 W. Liberty Drive is 2 ½ blocks southwest of the Historic Downtown Liberty Square and just across the street from The Terrace Avenue Inn Bed & Breakfast.
weddings
rehearsals
corporate appreciations, parties & events
showers
family gatherings
church groups
Categories:
08/10/2015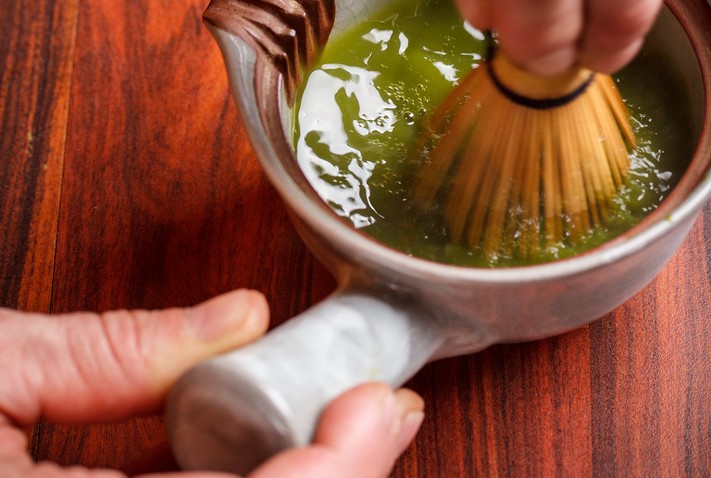 Over here at the teashop we love our tea.  In fact as I am typing Brenda's post I am already planning my Ginger Green tea for my afternoon pick-me-up and Sarah is downstairs brewing her first pot of green tea for the morning.  Brenda's already had her one pot of green tea before she served breakfast to our b & b guests – and is most likely looking forward to her one cup of matcha with her noon meal.  Premium Green Tea has been valued as the healthiest beverage on the planet!  Loaded with nutrients and antioxidants.  Making the choice to choose the highest quality green tea sounds simple but sometimes not as easy as grabbing it off the shelf from just anywhere.  There is so much good in green tea for you.  Green tea has the highest levels of antioxidants of foods we eat.  These antioxidants are what give us the health benefits inside of green tea.  Here is exactly "what's in it for you!"
Supports healthy cholesterol, blood pressure and blood sugars
Protects the brain against damage of the mini-strokes
Boosts memory and helps with cognitive function
Energizes!  My personal favorite afternoon pick-me-up
Brightens moods, may lower risk of serious depression
Supports heart,  eye and gum health
Boosts immune system.  Fighting colds, flues, etc
Decreases the effects of aging
Can slow down cancer growth.  Used and prescribed by some physicians to diminish affects of radiation and chemotherapy damage
Dr. James H. O'Keefe – author and member of St. Luke's Hospital Cardiology Tea promotes 4-5 cups of green tea per day
The tea drinking lifestyle can be a stress-reducer.  We all know stress is one of the biggest culprits of declining health
Matcha has the highest level of antioxidants and premium grade matcha has the most.
Choosing to drink good premium green tea is important.  Lesser quality tea may not create the same results for you.