Categories: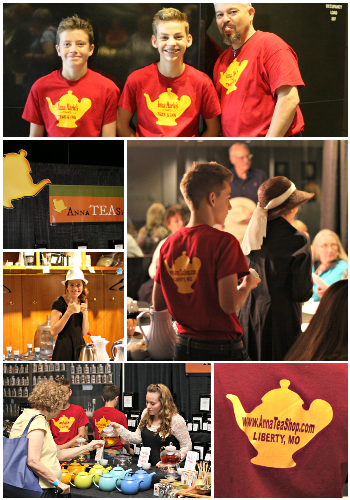 People love their affinities.  Call us hobbyists, collectors, or connoisseurs.  Affinities encompass – the accouterments, pursuit of, hidden treasures, and sharing & expanding of knowledge.  We enjoy our affinities and the satisfaction that comes with a shared experience with others who have the same affinity as our own.   That satisfying place where we can say "Yes, these are my people!"
Tea Drinkers…come and find your people on Saturday, May 7.  The 2nd Annual Midwest Tea Fest.  Kansas City's very own shared affinity for all things 'Tea-ing' in the Midwest.  How we drink our tea, why we drink tea, the accouterments,  tea sippings, and simply connecting with others who share your affinity for tea.
All types of tea, all types of tea drinking life styles, all types of people.  The tea community – gathered together in one place sharing the experience of "tea-ing" in Kansas City.
The Teashop Family is excited to be a part of this amazing event in Kansas City!  We will be in our Anna Tea Shop booth sampling 20 of our favorite teas through out the day.  Look for Brenda over at the Cafe Tea Tastings and Two special Tea Presentations.  We look forward meeting new faces and embracing old tea friends.  A place where we say "Yes.  These are my people".
Anna Tea Shop's Presentations:
Flavoring Your Tea Naturally at 1:00PM and Lifestyles of "Tea-ing" in America at 3:00PM.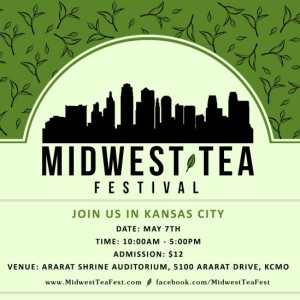 Categories: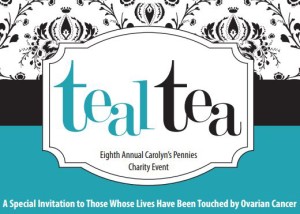 Carolyn Shandrowski is one of Kansas City's local heroes.  Carolyn, a fourteen year, two-time survivor of ovarian cancer had a vision 8 years ago.
Carolyn's vision was to help provide support to other women currently undergoing medical treatments for ovarian cancer.  Having personally experienced this twice she realized there were so many ways – often small ways that provided comfort and care to a woman.
Carolyn and her husband Russ founded 
Carolyn's Pennies
.  Their goal was to raise 
one million pennies
 and Carolyn's Pennies did just that…surpassing this target in the very first first year!
The signature fundraising event for Carolyn's Pennies is The Teal Tea.  Bringing together ovarian cancer survivors, families, and friends this special event raises money to help provide support to current ovarian cancer patients.  Guests enjoy an elegant afternoon tea, silent auctions raffles, and local talent. And guest's take home a tasty tea party favor…
Carolyn and Russ also give each of their Teal Tea guests a party favor to take home.  A little package that includes two bags of Carolyn's Pennies Tea – Anna Tea Shop's Cinnamon Almond Tea. A smooth black tea with just the right amount of cinnamon, apple bits and almonds.
This year's Teal Tea will be held on May 1, 2016 at The View at Briarcliff.  1-3:30PM.  Tickets are still available or pay at the door.
Carolyn's Pennies has raised over ninety thousand dollars to support its mission.  This money goes directly to women currently fighting against this silent killer.  Providing them support, information, and assistance.
There is still space to attend!  Order your tickets ahead or pay at the door on May 1, 2016. Contact [email protected]  
Categories: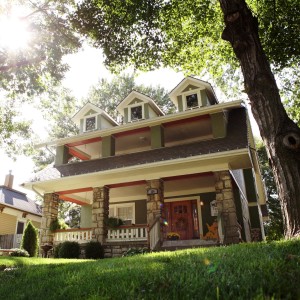 The Terrace Avenue Inn has become a valuable business over the past nine years – welcoming travelers from all over the world, hosting family gathering and becoming a tradition for returning anniversary and birthday celebrations.
We are searching for that someone wanting to enjoy the pleasure of owning a 2900 square foot Dutch Colonial Style Home.  Built in 1923 furnished with antiques and decorated to welcome customers to comfortable luxury drenched in peace and quiet.  The Terrace Avenue Inn B & B is located in one of Liberty's Historical Districts.
1st Floor:
Large porch with porch swing
Bedroom, with private entry, full bathroom with tile floor, dressing area
Kitchen with eating area, deep stainless steel sink, granite counter-top
Formal dining room with faux antique mantel
Foyer, with banister steps
Living Room
2nd Floor:
Large Master Bedroom with California King Bed

Double closets, large full bath with Jacuzzi Tub, double sink vanity, large rainfall shower, tile floors
Private tree top balcony porch with porch swing and sitting area

Small Bedroom with walk-in closet
2 additional 2nd floor rooms presently used for office space.  Could also be used as additional bedrooms
Hall bath, full bath with tile floor
Two staircases – front and back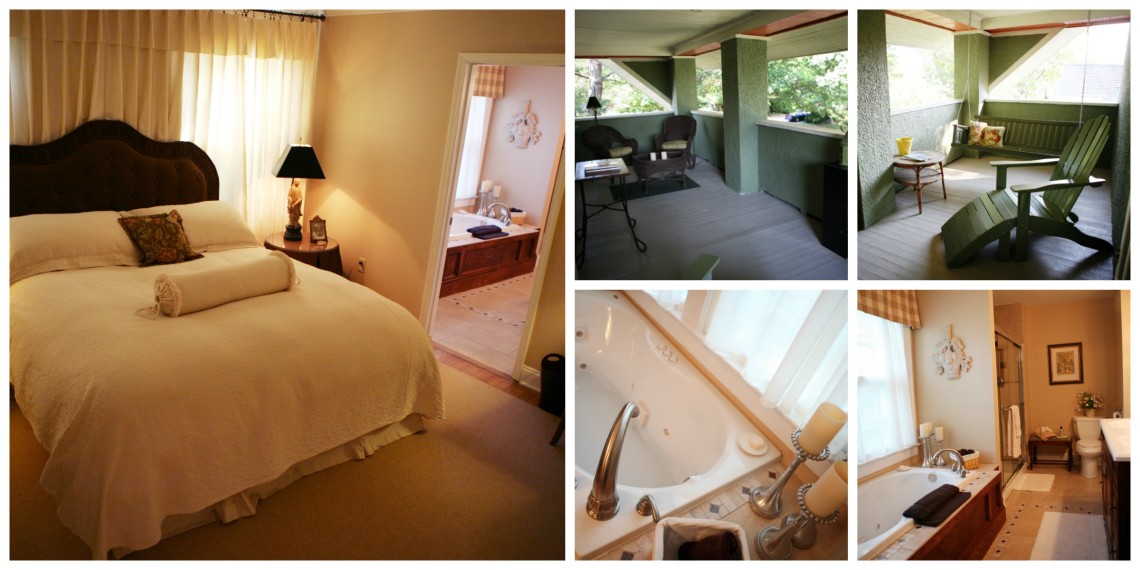 Additional remarks:
all 3 bathrooms, electrical, plumbing and roof new in 2007
Laundry chute in second floor hall leads to kitchen
Natural gas heating
Central air
Outdoors
Parking lot for 5 cars accessed by alley
Gardens with board-walk leading from parking lot to outdoor patio sitting area and back door of home
Wood privacy fence separating gardens and patio sitting area and neighbors back yards
Final notes from Brenda Hedrick, innkeeper:
I love this house and will be sad to no longer be the innkeeper of the Terrace Avenue Inn.  However, we are fully expanding our Anna Tea Shop Tea Business – and I am finding there are only so many hours in the day!  🙂
Hoping to have one of you as my new neighbor!
Brenda
For more information please call Brenda at 816-792-0418 or text her at 816-863-5941. Business Outlay is available upon request.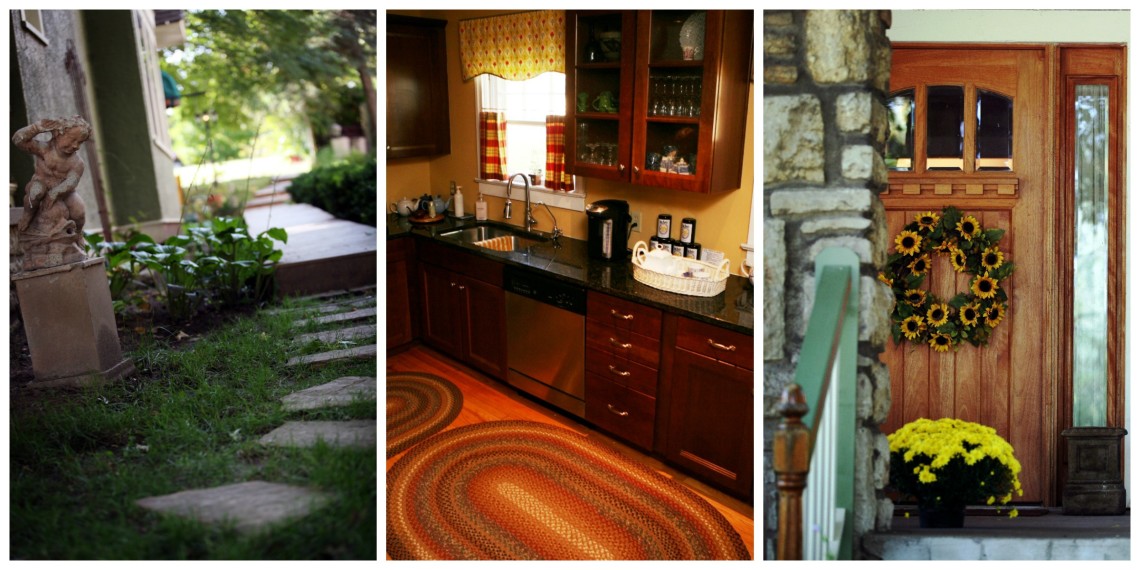 Categories: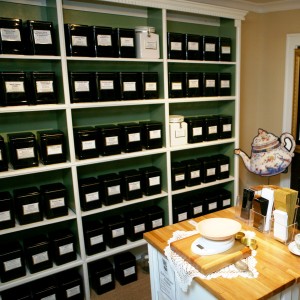 We have a serious announcement to make…Anna Marie's Teas / Anna Tea Shop is expanding our tea business!
Currently the teashop family is a developing a line of teas packaged in tins with custom labels.  Our teas will soon be found not only on our own shelves but also in other specialty stores.
We will continue to package and sell our tea in our bags from a single ounce up to our bulk packaging of 1/2 pound and 1 pound great pricing.  We also look forward to offering more tea tastings and workshops.  And of course continue to enjoy our themed tea parties, tea friends, and the connections made over those bottomless cups of tea.  Our close friendships with each of you are very important to us and will continue by helping you select teas by sight, smell and taste.
Selling the Terrace Avenue Inn
will provide us more time to showcase tea lines.  Beginning with our organic teas.  Broadening our lines yet focusing even more on organic, fair trade and sustainable farming teas.  We have so much to offer and look forward to offering more.
The new location of our tea shop will be announced a little later.   We are not going far (not far AT ALL!) and in the meantime just continue ordering and coming by.  We are still open Tues/Thurs/Sat from 10-4.
So, right now we just thank you from the bottom of our hearts for being so good to us.  We are here with plenty of tea ready for you and ready to ship!  Please excuse us if we act a little distracted (Selena already shipped out the cordless shop phone packed in a tea shipment headed for Mississippi!) and please drink lots and lots and lots of tea!!! 🙂