We already know we have the best local customers in the world…so we couldn't be more excited to finally share that YES we are expanding the Tea Shop Hours!
We will be closed a few short days while we are moving and setting up the new  little Tea Shop. (Street-side Tea Shop!) But, we get you…no one can mess with your mornings.  If you find yourself in a serious bind with your tea tin empty please email Selena and she will take care of you!  [email protected]
Feb 21 – open 10-4 at 124 S Terrace
Feb 22-24 – closed
Feb 25 – open 10-4 at new Tea Shop on the square
New Hours at 7 W. Franklin St ~ Liberty, MO 64068
Tuesday 10-5pm

Wednesday 10-5pm

Thursday 10-5pm

Friday 10-6pm

Saturday 10-6pm
Lots and lots of things happening at the Tea Shop in March!  Be sure to check out the Event Calendar for more information or to purchase tickets.
March 4 – Grand Opening at our New Location!  10-5pm 7 W Franklin St, Liberty, MO.  Super excited to be moving to our street side tea shop and back to our roots on Historic Downtown Liberty Square.  We are on the north east corner of Main and Franklin. Next door neighbors to Hammerhand Coffee and Casablanca Salon.  Join us on March 4 as we do our Free Monthly Tea Tasting.  Megan will be brewing some of our favorite tried-and-true Old-English inspirations such as Blackberry Mint Private Blend & Earl Grey Supreme; along with several light and floral-y tea blends such as Prince Henry Floral Melange and Lavender Lemon!
So, please pop in, say hello and take a peek at the new Tea Shop! Sampling will be from 10-5pm. Enjoy 10% off the featured sampling teas, too!
March 11 – Living Well with Essential Oils Workshop at 12:30pm. Come and join our small group essential oil workshop. Discover how therapeutic grade oils can make a difference in your daily self-care over a cup of delicious tea in a small group setting.
March 17 & 18 – A British Tea Party.  Sit, savor and drink in cups of rich premium black tea, milk and a tasty hand crafted traditional full tea menu. Always complete with crumbly scones topped with dollops of rich cream.  An evening British Tea on March 17 at 6:30pm and a morning tea on March 18 at 10:30am.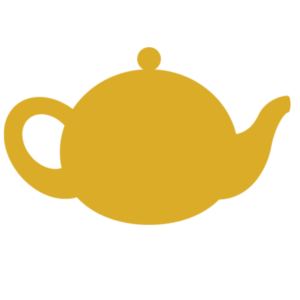 Categories:

New Tea Shop Location – March 4
Our little Tea Shop is moving to a cozy new location!
7 W. Franklin St – Liberty, MO 64068
New Hours /// Tuesday-Thursday 10-5pm /// Friday-Saturday 10-6pm
So excited and feeling very blessed to be returning to our roots – the Downtown Liberty Square. Truly a joy to once again be located and a part of the amazing Historic Downtown Merchants and Liberty Square. We say thank you to all the Small Business friends who have continued to embrace and support us these past 8 years while we have been off the square and busy inn-keeping! 🙂
Other than our Tea Shop moving EVERY other part of our tea business continues to be business-as-usual.
Monthly Themed Tea Parties – Still in Brenda's 1913 Home
Free Delivery – Liberty Area
Free Shipping on $50
Living Well Workshops – some workshops will held in the same location as the Tea Parties and some will be held at the new Tea Shop location.
Historic homes seem be in this tea shop family tree – and we will surely miss this 1928 Dutch Colonial home. But, super excited to be moving to our street side tea shop on the north east corner of Main and Franklin. Next door neighbors to Hammerhand Coffee and Casablanca Salon.
Be sure to call 816-792-8777 or email us at [email protected] if you plan to visit the Tea Shop between Feb. 24-28. Now would be a great time to try out our Online Tea Ordering and take advantage of the Free Shipping or Free Delivery!
Can't wait to see you at 7 W. Franklin St and be sure to read about our NEW HOURS!!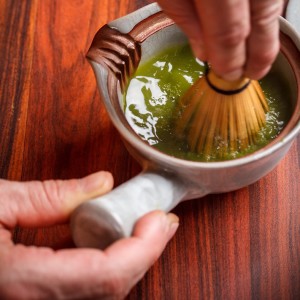 It's no secret that we love tea for many reasons, but one of the most poignant reasons is health! Tea is chock full of antioxidants (compounds that work to neutralize tissue and cell damaging free radicals that our body produces naturally), not to mention it serves as a wonderful alternative to sugar laden juices and sodas. To help further our mission of sharing how tea can positively impact health we have started our Living Well Workshop series this year.
Over the course of the year Brenda and other guest experts will offer workshops about how tea and other things such as essential oils can be incorporated into our daily lives in ways that benefit our health. The three part series will be repeated throughout the year so don't fret if you miss one!
When I first approached Brenda about offering a rotating workshop series her response to me was "I would love to share some of the roads I have taken on my journey to solve health issues. It began with a tea journey but has also progressed to a better understanding of nutrition and essential oils."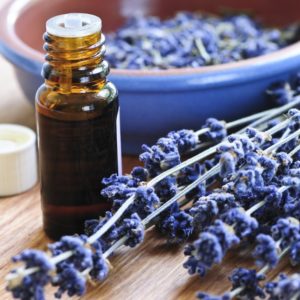 Part one is Living Well with Matcha & Green Tea.   Brenda shares focused information about matcha and demonstrate preparation. Attendees will also have the chance to learn more about green tea and sample different varieties.  In Part two Living Well with Essential Oils Brenda and a guest speaker discuss the benefits and various uses of essential oils. Participants have the opportunity to learn about essential oils from an over 30 years of combined experience, perfect for beginners or veterans!  Different healthy teas will be sampled and discussed such as relaxation herbal teas.  In the third and final portion of the series Living Well and Cooking with Tea Brenda will discuss nutrition for living well and share fun and unique ways that tea can be included in our diet aside from drinking it.
We hope that you'll join us on this journey to Living Well and find the information we share interesting and hopefully useful! Admission to each workshop is $5.00 which includes the workshop takeaway reading materials and plenty of sampling throughout each workshop! Watch for the workshop dates on our website Events Pages or follow us on Facebook and Instagram.   
The Living Well Series will rotate  throughout 2017 and don't hesitate to contact us with any questions! Join us as we sip our way to health!