Categories: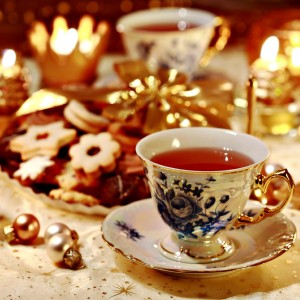 Holiday entertaining.  In my mind flashes a beautiful spread in a vast open home, sparkling with glitz, glitter, and glam. The holidays are so magical…this time of  year when we can don an apron, turn on that Nat King Cole CD, and escape to yesteryear.  We love the beauty of the meal crafted to perfection, gorgeous decor, and of course those perfect hand-picked gifts.
Along with the entertainment side there is another side to the holiday party.  It's really the most important side – yet with all the busy-busyness it's easy to miss it or not be as prepared for this other side.  The heart of holiday entertaining – no one means to skip it…yet it can happen to all of us…The heart of the party is hospitality.  Hospitality isn't the outer beauty – the pinterest-y decor, recipes and gifts.  The heart-filled hospitality is that inner beauty of the party.  Without a hospitality heart during the holiday entertaining well then – it's really just a plain old party.  The heart is when you genuinely care about the people coming into your home.  Sometimes it is hard to keep life simple enough so we don't miss the opportunities to show genuine hospitality.  Keeping it fun.  Genuine. Real.  This makes me think of one of my most favorite annual 'holiday parties'.   This party takes place by happenstance every year.  The spontaneous moment in December when I am sure I don't have time to fit one more thing in…when my neighbor drops by to ask a quick question about her dog or asks to borrow an ingredient for dinner.  I beg her to stay, brew a pot of tea and pull out a few of my nicer cups.  We catch up on life, Christmas, our kids, and rants on our busy schedules.  That pot of tea is what we gathered around and it became my sweet offering to my dear neighbor.
Adding in a pot of tea to any holiday gathering can be just that sweet offering of hospitality.  And the great part about that is it really is just that simple and yet it makes our guests feel warm and welcomed.  A hot pot of tea nestled in a snugly tea cozy and some pretty mugs or teacups simply says I want you here and thank you for coming!
So, here are the basic elements to adding a festive…warm and welcoming Tea Bar to your Holiday Party:
Teapot or Mugs
Selection of Premium Loose Leaf Tea – try our Classic Christmas Tea Sampler
Perfect Cup of Teaspoon (or pre-fill the Fillable Tea bags)
Filtered water
Hot pot to heat your water in.  A good carafe that maintains temperature will do in a pinch!
 A tea tidy or two to hold used tea bags or brewing basket
Locate your Tea Bar in a place of interest in your home.  Lay out the bar on a tray and use a cake stand or cute basket to hold your tea selections.  Use little signs to show the different types of tea.  Print off our How to Brew directions or make your own.  We have over 80+ premium selections and we would love to help you create the perfect Tea Bar for your event!
So as your making your Holiday Entertaining plans… round it out with some genuine Hospitality.  And if you get a chance to brew a pot of tea for a friendly pop-in that is even better!
Categories: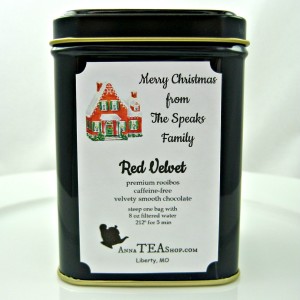 Tea makes a fabulous gift.  It's healthy, yummy, and luxurious.  With over 80+ tea varieties you can also make your tea gifts very personal.  Truly a gift with heart and soul.
We have a couple of new Tea Collections and some new tea products.  Our Classic Christmas Tea Sampler is a all 8 of our best Christmas and Wintry Teas bundled together in one price.  One ounce each which is 80 cups of tea!   Another new item for us is Tea Bag Gift Tins!
Under $10, ready to go tea bags tucked inside a tea tin.  The perfect gift for corporate gifts, teachers, neighbors, coaches and more!  Each tin is filled with a dozen tea bags and priced right around $7-9.
Additionally we can personalize your tin label with a minimum order of only 10!
Add your personal sentiment such as"Merry Christmas from the Smiths" or "Thank you from Spencer Financial".
Categories: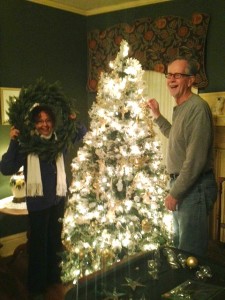 People comment to our family how amazing it is we work together.  The truth is sometimes we get too busy and have cranky days.  Throw in the ever changing moods of 3 teenagers and extended family can get a little too close for comfort. 🙂 So, one of the things we are most thankful for in November is a family friend named Larry.  Once again we review our Thankful-Giving month – first we remember our loved ones around us, our hometown Liberty, and this satisfying cup of tea.  Then Larry is close to the top on all our lists as a reason to be thankful!
An important member of the Teashop Family except Larry isn't pouring tea, shipping tea, or packaging tea.  Every November he comes to spend two weeks with us to work with Brenda preparing the 1913 home for Christmas Tea Parties and Tours.  Along with a beautiful talent for decorating, Larry enjoys gardening, and was even written up in the October issue of the The Kansas City Gardener! Be sure to check out the article "In the Garden with Larry Harmon".
Larry keeps Us Calm as we Decorate On.  Truly a cherished friend and a true blessing!  We share lunch and tea every day "we get to have Larry over".  Enjoying two pots of Larry's favorite teas.    Pineapple Upside Down Cake and Red Velvet Rooibos.
So, today at lunch as the last cup of Red Velvet was drank Brenda and Larry went back  to Christmas decorating.  While Sarah and I continued working on stock orders for Christmas and creating Christmas Gift Baskets and  Personalized Tea Bag Gift Tins for Liberty's Hometown Holidays on November 28!
In case you haven't heard about it yet, Hometown Holidays is a brand new event sponsored by Historic Downtown Liberty, Liberty Parks and Rec and over 24 local downtown merchants.  Along with just enjoying a beautiful Saturday afternoon and evening down on the square this is a totally free event with many fun opportunities for the whole family.  We hope to see you at Hometown Holidays and we thank you for Shopping Small on Small Business Saturday, November 28.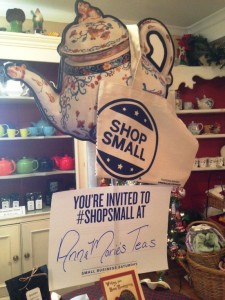 Hometown Holidays is a free event and includes:
November 28
Passport Giveway – a total of 6 drawings for $80 worth of gift cards each from downtown businesses.  Grab your passport on the Liberty Square corner and come to Anna Marie's to get your passport stamped!
2-4pm Santa at the Corbin Theatre, bring your own camera!

2-4pm Horse Drawn Wagon Rides
S'mores & Refreshments
Crafts for Kids at Blanc Palette and Morning Day Cafe (hosted by the Orange Easel)
Small Business Saturday Shopping and Passport Drawing
Live music and entertainment to include:
2:30 – 3:30pm: 5 Star Jazz Band
3:30 – 4pm:  Stars of Tomorrow
4 – 5pm:  Liberty Community Chorus 5 – 6 p.m.: Annual Tree Lighting Ceremony
In closing.  We are thankful for our Hometown Liberty.  Thankful for the other hard working merchants and HDLI staff helping put on such a great event!
Categories: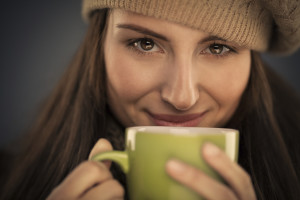 It's all over.  All the hype and hub-bub of this week.  But, wait.  There is still one more shopping delight. Cyber Monday.  A shopper's respite for either those who just need some quiet tea time after the Black Friday Gala or  those who simply choose the quiet ease of shopping online.
Our Cyber Monday Special is 10 cups of free Cinnamon Almond Tea.  Bagged in a holiday foil red with gold tie.  A festive reward for either you or another delicious gift to check off your list.  Cinnamon Almond black tea is one of our award-winning best sellers.  Nothing says "coming home for Christmas" quite like a fragrant spicy cup of Cinnamon Almond.  No matter how you enjoy it – we just thank you for any online order on Cyber Monday!  So, enjoy 1 ounce (10 cups) of FREE TEA!
Categories:
In honor of our Kansas City Royals World Series win one of our Tea Suspects, Mary Lewis created a scrumptious fall scone recipe.  Using Brenda's Signature Scone Mix she added a few ingredients and now we have a "blue" scone to go with our beautiful blue city!
You will need:
half cup of peeled, finely chopped Granny Smith apple
1/3 cup of blue cheese crumbles
Following the scone mix instructions only substituting whole milk for the heavy whipping cream.