Categories:
Tea for Healing
Recently we've been thinking a lot about the different reasons we love tea so much. Tea can do so many things for us but one of the most poignant is healing effect it can have on our bodies.
Currently, Brenda's brother-in-law is being treated for cancer. Guess what some of the doctor's orders were…drink four cups of tea a day! We weren't surprised to say the least. But for someone who doesn't drink tea regularly this seemed like a monumental undertaking.
However, with Brenda's help, he learned how to Brew the Perfect Cup of Tea. She also put together a gift set for him, part of which was some of our Ceremonial Matcha. The matcha is really the star of the show when it comes to healing the body and encouraging healthy cell generation! It contains many potent antioxidants, one of which is EGCg which may aid in the prevention of cancer. Furthermore, matcha also contains compounds called Catechins which researchers believe may not only slow or stop the progression of cancer cells, but possibly even kill them!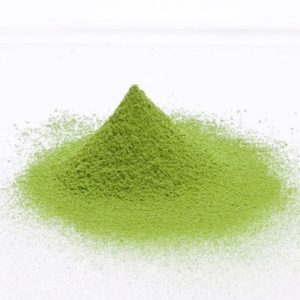 After learning the ins and outs of tea from the master herself he was ready to begin his tea journey! But she's not done with him yet! Next on her list for him are our Green Tea Bundle and our Relaxing Herbals Tea Sampler. The teas in both of these sets are sure to calm the stress and help the healing of the body!
Another longtime Tea Shop friend drank tea for healing during her cancer treatment too!
This isn't the first time we've seen tea help someone heal during their cancer treatment. One of our dear friends Joyce King Vazquez has told us her story of how tea helped her overcome Stage 4 Throat Cancer! Read her inspiring story here! Some of her favorites include Mountain Mao Feng Green (a Chinese green tea) and Golden Pu-Erh (a premium black Chinese tea that is semi-fermented).
As Brenda says:
"I began my tea journey because of health issues. It has led to better health and lots of pleasure for me."
Categories:
Feeling loved. And loving others.
After 22 years of being in the service world with 15 of those years immersed in the professional tea party business we have become pretty adept at reading people – especially when people feel genuinely appreciated and cherished.
Our Valentine's Day Gift Guide is simple yet hand selected.  Crafted from our favorite times of people watching and witnessing when a friend really feels treasured.  The nature of tea is generous.  Friends listen and care for one another over tea.  It's good for our bodies and a gift from nature.
So, take a moment to shop around the tea products and experiences in our Valentine's Day Gift Guide. Something here for everyone. Valentine's Day is about your loved ones.  Your family – grown from those closest to your heart.  Often times from different social and family circles.  We believe Valentine's Day is a pretty important day.  The perfect opportunity to show those special people you have been blessed with just how much you treasure and cherish them!
NEW! Valentine's Tea Bundle – $9.50, a trio of specially selected premium dark teas.  The best way to lavish your loved ones and favorite friends.  Dessert Teas just have a way of making one feel happy, extravagant, and no guilt!
7 Days of Chocolate Tea Bundle – $25, premium rich dark teas paired with warm, creamy chocolate.  More than a sampler but a great way to enjoy a little cozy every day where ever you are.  According to EAT THIS, NOT THAT blog – splurging on a dessert tea instead of a dessert is a very good choice! And with 50+ cups of tea in this one bundle it's a cozy+comfort gift that lasts all winter (or maybe all of February for your serious tea drinker!).
Treasure Thy Friend Tea Party – February 10 at 6:30pm or February 11 at 10:30am.  $26, Tucked in the middle of winter…our Valentine's Tea is a blessing for circles of friends, family and loved ones to gather together and enjoy a little chocolate therapy. Warm and cozy – the tea cups will be full of tea and our hearts filled with good times.
*You're My Cup of Tea!* – $12 Megan is at again with a super cute teashop gift!  Milk-white teacup & an ounce of chocolate tea all wrapped up with crystal cello & Valentine's ribbon! Limited quantity only available in the teashop.
Night at the Inn – A stay-cation at the Teashop!  Enjoy the tea bar, dessert teas, and just a few blocks from delicious restaurants and shops in Historic Downtown Liberty.  Of course you must pop in at Hammerhand Coffee and order a cup of Anna Marie's Genmaicha for an afternoon pick me up, or an Orange Spice Rooibos – Orange Metro, or a Masala Chai Latte made with Anna Marie's Masala Chai.
Categories:
Over here at the Teashop we are buzzing like bees this week.  Our To-Do List contains beautiful things that spark joy in our family.  Preparing our beautiful 1928 Dutch Colonial bungalow to sell is Brenda's job.   Uploading the brand new 2016 Byers' Choice Carolers onto the website is Selena's job.  ALL OF US are super excited to be in the final stages of the first round of our new tea tins.
A beautiful tea tin sparks joy to the Tea Enthusiast. Like opening a present every day, scooping tea from a favorite tea tin is like opening a special gift every time you brew a cuppa.  But after the tea leaves are gone what to do with the beautiful tin….
Re-purposing every day items in new ways is more then just a trendy lifestyle.
Re-purposing is loving what you love, knowing what you love, and using what you love.  Your tea tin collection is no exception.
Tea tins make gorgeous vases, cupboard and drawer organizers, and a unique way to gift wrap.  Use your tea tin to house flowers and herbs from your garden.  Grace your dinner table with a bouquet of herbs.  Use your tea tin to wrap up a small gift, money, or a boring old gift cards.  Tuck your present and a note inside.
Keep and use those beautiful tins simply because of the joy that sparks inside of you!
The possibilities are endless when it comes to re-using tea tins.  Discover more ideas on how to re-purpose things that "spark joy" in your life by reading Spark Joy by Marie Kondo.  (Selena's current favorite read!) Based on personal experience this book is even more brilliant while drinking a cup of Anna Marie's Teas! To view other gorgeous Tea Tin Vases visit The Ribbon in My Journal by Phyllis Hoffman.
Categories:
I've loved you more than I've ever loved any woman and I've waited for you longer than I've waited for any woman. – Rhett Butler
As our grey chilly winter continues; we see Valentine's Day peeking her loving eyes around the corner here at the Teashop! We love to keep out the soft stringed lights and red bows romantically transformed with Vintage Hearts made of paper and tissue into a sweet Valentine's Retreat!
When it comes to tea, we find there are so many yummy and delightful ways to celebrate Valentine's Day!  How about a chocolate covered friendship celebrated with our $25 tea bundle called 7 Days of Chocolate?  Or a lavish tea party called Gone with the Wind Valentine's Tea or commiserate with us at our Farewell to Downton Abbey Tea Party?
But, that's not all…how about a little Rest and Relaxtion at the "B & B with the Tea"?  Time to enjoy a romantic and wintry Valentine's Package at The Terrace Avenue Inn.  This package is free and totally included when you book your Valentine's weekend at the Inn!
Romantic and wintry…the perfect combination for a weekend away on a cold February weekend in Historic Downtown Liberty.  Plan a stay-cation or a mini-vacation to visit our little oasis called The Terrace Avenue Inn.  Al and Brenda's "B & B and Tea" Valentine's  Package will be included at no extra charge when you book either one or two nights at the Inn on February 12 and 13.   Truly a cozy place to escape and a wonderful way to sip, savor and relax a weekend away with tea!
"B & B and Tea" Valentine's Package  includes:
Valentine's Treat Platter – A tasty combination of savory and sweet treats served in your room with a complimentary beverage.
Cream Tea – Also, upon your check-in from 4-6pm you will be served a traditional "Cream Tea". The Cream Tea includes scones, mock Devon-shire cream and a pot of our award winning Red Velvet Rooibos.  A caffeine-free chocolaty treat!
A souvenir tea mug to take home!  Satin-etched, crystal clear 13 oz mug with logos.
The B & B and Tea Valentine's Package is available for either room  The Terrace Suite or The Cottage Nook.  Call soon to book your special Valentine's Day Getaway and Package with Brenda at 816-792-0418!
Categories: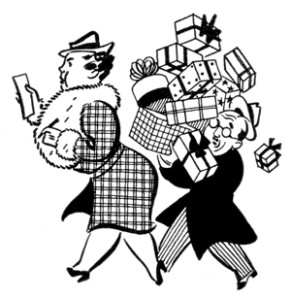 The other day I caught a headline about a new type of shopping profile called "sport shoppers".  The "sport shopper" has been identified as a person whose shopping habits are akin to an athletic competition!  A sport shopper will prepare ahead of time – researching store layouts, mapping their routes, strategically planning time, products, pricing and everything involved!
Sometimes it can feel like sport shopping when we are simply trying to choose the best gift for each person on our list…
When it comes to tea or a tea drinking lifestyle thinking through the personality of your recipient is helpful.  Where will they drink this tea?  Home or work?  Are they health conscience?  Adventurous and love to try new things?  A gift to say thank you in a big splashy way?  Or do you want to make part of their gift the journey of choosing what they want and how they want it?
On-the-Go gifts are perfect for someone who will brew and drink their tea at work.  Fillable Tea Bags (50 pockets for $7.95) or the Brewing Basket with handles ($9.95) makes brewing tea at the office easy with minimal clean up.  The Fillable Tea Pockets can even be filled at home and stored in a tin or air tight baggie.  Our $28 Scones and Tea Basket includes 50 Fillable Tea Bags, loose leaf tea choices, and a bag of scone mix.  A Mug Gift Set (or clear glass gift set) is also a perfect on-the-go gift!  The newest and possibly the cutest grab and go for 2015 is our Tea Bag Gift Tin. For no more cost per tin we can personalize the label for you!
Healthy Lifestyle Gifts are available and easy to choose from.  Our Matcha Gift Basket includes everything needed to start using Matcha Green Tea every day.  We also have a $25 Green Tea Sampler which includes 6 different green teas and a tea storage tin.  This same pack is also available in pink for our Breast Cancer Green Tea Sampler.  For the person who is caffeine free we recommend our Tea Lover Gift Basket tailored to only caffeine-free or decaf tea choices.  For the health conscience – yet on the go person?  You can't beat our Matcha to Go single serving packets!!!!  For the health conscience cook or chef? Try our Cooking Grade Matcha.  This matcha is AMAZING – with a stronger flavor that works best in recipes.
Adventurous Personality Gifts  This is the person on your list always up to trying new things.  Loves to be surprised and probably has a love language that loves gifts!  We recommend our Tea of the Month Club.  Tailored around their unique tastes we send only teas we know they will enjoy.  After membership has been sent to them we do a small survey and set up their membership how and when they like it.  Each shipment arrives either monthly or bi-monthly.  4 ounces of premium loose leaf tea.  About 300 cups of tea – truly the gift that keeps on giving!  Another simpler version but one that we highly recommend is our Tea Collections.  About $25 each – each collection has been carefully selected among our most popular and well loved teas.
Splashy Thank You Gifts for the Administrative Assistant or babysitter that saves your day!   Or anyone who really deserves an extra big thank you.  All of our Tea Gift Baskets are custom made for you upon your order.  Our gift baskets are gorgeous as we finish them with our crystal cellophane, silver foil wrapped tea candies, and big French wired bow!
How they want it – when they want it Gifts  when you want to give the fun of the choosing or the perfect stocking stuffer, our Gift Certificates are perfect!  They never expire and can be emailed or mailed.  Starting at $10 up to $100.  Really, husbands…wives love this one!