Categories: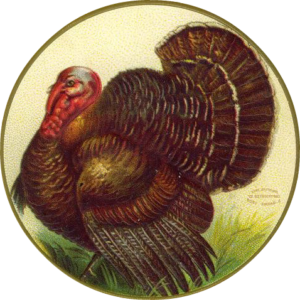 During our Thanksgiving Tea Party last weekend, we served Brenda's Thanksgiving Scones  – along with cups and cups of our Vanilla Pumpkin Tea, Autumn Bisque, and Pumpkin-Chai Bundt Cakes.  We love Thanksgiving.  In the life and times of a small business family invested in the retail consumer this special season can get lost in the shuffle.
Embracing a national holiday of simply giving thanks is a beautiful thing.  A time to enjoy slow.  Stopping the media noise – and getting off the crazy train and just saying I am thankful.  I am very, very thankful. 🙂  And we want to say we are SO humbled and incredibly thankful for you – our tea customers.  Fellow Lovers of the Leaf!
Join us for a free event this coming Saturday, November 19 for Brenda's Scone-Making Workshop & Tea Brewing 101  Scone add-ins and scone demonstrations.  Learn how to brew that perfect cup or pot of tea.  10% off Scone Mix and 25% Off Gluten-Free Scone Mix Variety.  Of course our magnificent Megan will be serving Fall Tea Samples and Scone bites.
Brenda had several folks request recipes from her Thanksgiving Tea Party.  Thanksgiving Scone Recipe below and find recipes for Autumn Bisque Recipe & Pumpkin-Chai Bundt Cakes.
Brenda's 2016 Thanksgiving Scones or Apricot-Cinnamon  Scones
Heavy Whipping Cream – enough to moisten or follow Scone Mix Directions
1 package of chopped dried apricots
3/4 cup Hershey's Cinnamon Baking Chips
With the scone mix in a medium to large bowl – moisten (do not stir) with heavy whipping cream.  Belfonte Heavy Whipping Cream is Brenda's favorite to use.  Gently fold in the apricots and cinnamon chips.
Bake on parchment paper following scone mix directions.
Categories:
Comfort and cozy.  Sweet & spicy.
Fall flavors just play well with others…

These are the words that come to mind as I brew our newest fall tea blends.  We are so excited to have our classic favorites back again!  Vanilla Pumpkin, Autumn Blooms, Winter Apple Herbal, Spiced Coco-Mint Herbal.  Just to name a few!
If you haven't had a chance to stop by the shop and try out new teas we have two Free Saturday Events  coming up.  TEA Sampling and SCONES.  Yum…Tea, Scones, and the season of Fall make even your simplest moments special.  We hope you will join us for one or even both of these fun events – lets have our own little Fall Tea Festival Celebration!
October 29, 2016, no charge, 10:30-3:30pm.  Nothing too fussy – just stop by the Teashop and say hi to Megan!  She will be sampling Cinnamon Scones, Matcha Scones and Chai Scones.  Megan will be serving Pumpkin Spice Lattes made from our classic Pumpkin Spice Tea.  10% OFF Fall Teas and Brenda's Signature Scone Mix.  25% OFF Gluten Free Scone Mix. Follow us on Instagram and meet Megan.  Megan knows tea and can tell you lots about tea including how awesome it is for your body!  Megan is a grad student at KCU and is working on her masters in biomedical sciences.  WOW.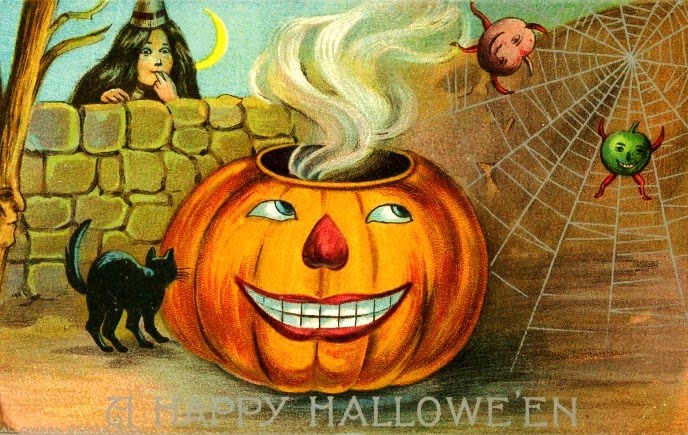 November 19, 2016, Scone Making and Tea Brewing 101, no charge, 10:30-3:30pm.  Brenda will be holding Scone Baking Demos with her favorite additions and mix-ins!  Of course Fresh Baked Scones will be available for your sampling pleasure.  Along side Brenda we will be holding Tea Brewing Demos all day long, too.  Master your own tea brewing basics and be amazed at how delicious and amazing those loose leaf teas really are – even when you brew them yourself.   10% OFF Fall Teas and Brenda's Signature Scone Mix.  25% OFF Gluten Free Scone Mix.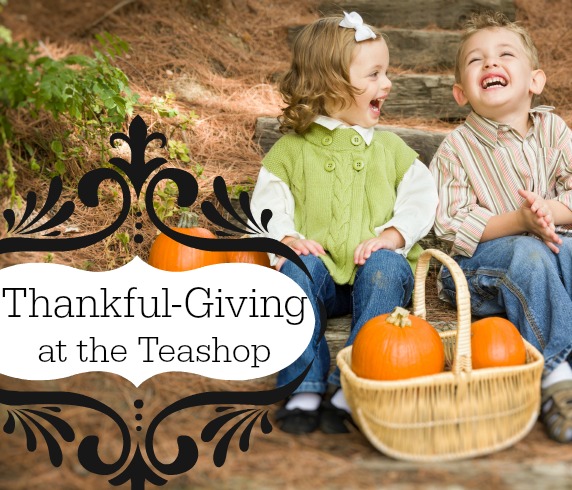 Categories:
In honor of our Kansas City Royals World Series win one of our Tea Suspects, Mary Lewis created a scrumptious fall scone recipe.  Using Brenda's Signature Scone Mix she added a few ingredients and now we have a "blue" scone to go with our beautiful blue city!
You will need:
half cup of peeled, finely chopped Granny Smith apple
1/3 cup of blue cheese crumbles
Following the scone mix instructions only substituting whole milk for the heavy whipping cream.
Categories:
Matcha Scones
Matcha mixed with Brenda's Signature Scones
1 Tablespoon Matcha to 1-2 cups of scone mix
Remaining ingredients on Scone Mix Bag (heavy whipping cream, water, sour cream)

Mix Matcha into dry scone mix. Add in remaining scone ingredients. But, barely moisten – do not over mix. Perhaps a little extra whipping cream if too dry. Bake according to scone mix directions.
Categories:
Brenda and her dear friend Marilyn made this together at Marilyn Moore's lake house this fall. They enjoyed it spread over Brenda's Signature Scones!. When making the Scone Mix they added in cinnamon and topped with Mock Devonshire Cream.
Enjoy with a cup of tea!
Homemade Pumpkin Butter
1 pie pumpkin or any pumpkin
dark brown sugar
cinnamon, cloves, allspice

Hollow out pumpkin. Spray baking dish with cooking spray. Bake pumpkin at 250° till just a bit soft.
Take pumpkin out of baking dish and add just a little bit of water. Scrape out all pumpkin flesh and place back into baking dish. To your taste add dark brown sugar, cinnamon, cloves, allspice. Bake till mixture is thick and very soft. Mash, blend or use food processor.
Pumpkin butter can be used immediately, canned or kept in refrigerator.
Categories:
Brenda's Signature Scone Mix makes scone making so easy!
Spend your time relaxing instead of working over a recipe. According to Brenda, milk, water or the recommended heavy whipping cream can be used. But, for our tea parties – the key ingredient that makes her scones the best is the heavy whipping cream! Enjoy a few of her tried and true variations.
Scone Variations
Chocolate Chip – toss in a few handfuls

Any dried fruit – peaches, tart cherries, raisins, currants. I like to soak any dried fruit in hot water for about 30 minutes. Liqueurs are great for soaking, too. Drain good and chop in food processor. Sometimes I leave them whole.

Cranberry Scones – soak dried cranberries in Grand Marnier or Brandy. Drain very well.

Spices – cinnamon, nutmeg, cloves are always good. They can stand alone (yummy Cinnamon Scones!) or add with fruit and/or nuts.
Rosemary Scones – Add 2-4 teaspoons chopped fresh rosemary, a touch of onion salt and white pepper. Top with coarse salt.

Orange Almond Scones – Add 1-2 teaspoons orange extract and 1 tablespoon orange zest. Top with chopped almonds.
Categories:
Another triple gold winner from the 2011 "I love herbs!" Harvest Tea. We paired lavender scones with the smooth taste of our Provence Rooibos.
1 package Brenda's Signature Scone Mix
2 Tablespoons crushed culinary lavender
heavy whipping cream

Follow instructions on the scone mix. Before adding the heavy whipping cream mix in the lavender. Prepare and bake as directed on package.
Categories:
Bacon-Cheddar Scones
This savory scone is delicious at breakfast and compliments sweet breads. Also, a wonderful variation to enjoy with a bowl of soup or a salad at lunch. Consider pairing it with a cup of Maple Bacon tea.
1 package Brenda's Signature Scone Mix
crispy cooked bacon
sharp cheddar cheese, freshly grated
heavy whipping cream

Follow instructions on the scone mix. Before adding the heavy whipping cream mix the bacon and cheddar cheese to taste. Prepare and bake as directed on package.

Helpful Hints from Mary L., one of our best tea friends!

5 slices of bacon or a generous 1/3 cup of crumbled bacon
freshly grated sharp cheddar cheese has a much better flavor. I used 1/2 cup or to taste.
mix bacon and cheese into dry mix before adding cream
Categories:
Apricot Bavarian Cream
At our tea party where we enjoyed "dessert first" this is the "first dessert" we enjoyed with a hot cup of Apricot Tea . Delicious!!
1 package orange-flavored gelatin
1/4 cup sugar
1 cup apricot juice
2 teaspoons vanilla
1 cup crushed apricots, drained
1 teaspoon almond extract
1 cup whipping cream

Dissolve gelatin in 1 cup of hot water. Add sugar and apricot juice. Chill until cold and syrupy. Add apricots and almond extract.
Whip cream until soft peaks form. Fold it into gelatin mixture. Spoon into a large glass dish or individual glasses. Chill until firm. Serves 8.