Categories:
Tea for Healing
Recently we've been thinking a lot about the different reasons we love tea so much. Tea can do so many things for us but one of the most poignant is healing effect it can have on our bodies.
Currently, Brenda's brother-in-law is being treated for cancer. Guess what some of the doctor's orders were…drink four cups of tea a day! We weren't surprised to say the least. But for someone who doesn't drink tea regularly this seemed like a monumental undertaking.
However, with Brenda's help, he learned how to Brew the Perfect Cup of Tea. She also put together a gift set for him, part of which was some of our Ceremonial Matcha. The matcha is really the star of the show when it comes to healing the body and encouraging healthy cell generation! It contains many potent antioxidants, one of which is EGCg which may aid in the prevention of cancer. Furthermore, matcha also contains compounds called Catechins which researchers believe may not only slow or stop the progression of cancer cells, but possibly even kill them!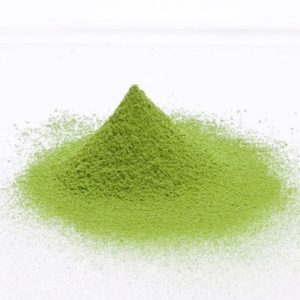 After learning the ins and outs of tea from the master herself he was ready to begin his tea journey! But she's not done with him yet! Next on her list for him are our Green Tea Bundle and our Relaxing Herbals Tea Sampler. The teas in both of these sets are sure to calm the stress and help the healing of the body!
Another longtime Tea Shop friend drank tea for healing during her cancer treatment too!
This isn't the first time we've seen tea help someone heal during their cancer treatment. One of our dear friends Joyce King Vazquez has told us her story of how tea helped her overcome Stage 4 Throat Cancer! Read her inspiring story here! Some of her favorites include Mountain Mao Feng Green (a Chinese green tea) and Golden Pu-Erh (a premium black Chinese tea that is semi-fermented).
As Brenda says:
"I began my tea journey because of health issues. It has led to better health and lots of pleasure for me."
Categories:
Comfort and cozy.  Sweet & spicy.
Fall flavors just play well with others…

These are the words that come to mind as I brew our newest fall tea blends.  We are so excited to have our classic favorites back again!  Vanilla Pumpkin, Autumn Blooms, Winter Apple Herbal, Spiced Coco-Mint Herbal.  Just to name a few!
If you haven't had a chance to stop by the shop and try out new teas we have two Free Saturday Events  coming up.  TEA Sampling and SCONES.  Yum…Tea, Scones, and the season of Fall make even your simplest moments special.  We hope you will join us for one or even both of these fun events – lets have our own little Fall Tea Festival Celebration!
October 29, 2016, no charge, 10:30-3:30pm.  Nothing too fussy – just stop by the Teashop and say hi to Megan!  She will be sampling Cinnamon Scones, Matcha Scones and Chai Scones.  Megan will be serving Pumpkin Spice Lattes made from our classic Pumpkin Spice Tea.  10% OFF Fall Teas and Brenda's Signature Scone Mix.  25% OFF Gluten Free Scone Mix. Follow us on Instagram and meet Megan.  Megan knows tea and can tell you lots about tea including how awesome it is for your body!  Megan is a grad student at KCU and is working on her masters in biomedical sciences.  WOW.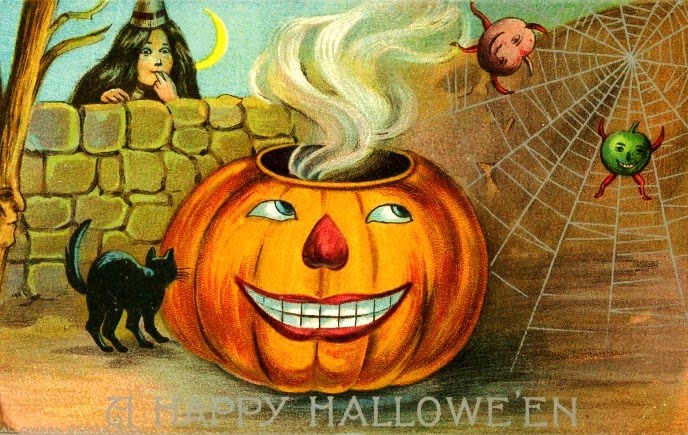 November 19, 2016, Scone Making and Tea Brewing 101, no charge, 10:30-3:30pm.  Brenda will be holding Scone Baking Demos with her favorite additions and mix-ins!  Of course Fresh Baked Scones will be available for your sampling pleasure.  Along side Brenda we will be holding Tea Brewing Demos all day long, too.  Master your own tea brewing basics and be amazed at how delicious and amazing those loose leaf teas really are – even when you brew them yourself.   10% OFF Fall Teas and Brenda's Signature Scone Mix.  25% OFF Gluten Free Scone Mix.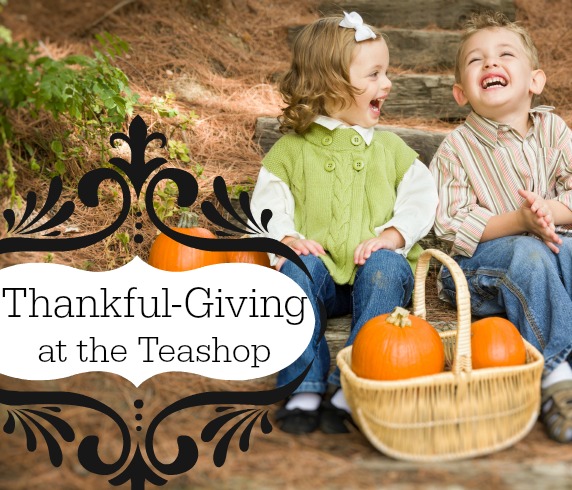 Categories: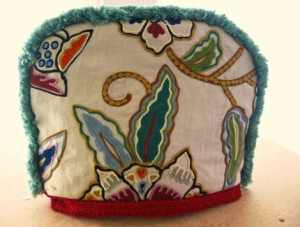 Over at the Teashop we are thoroughly enjoying this early spring!  With one of our Teashop girls graduating high school being able to start spring cleaning out in the yard is going to be a great help. But as a born and raised Missourian we know that Missouri likes to maintain the element of surprise. Yesterday, I was cleaning up my yard.  Today, I am tucked inside bundled back up reaching for my hot cup of green tea.
Chilly days remind us how much more enjoyable hot tea is when it stays hot. For life-long tea drinkers there are two reasons a good tea cozy is super important.
First, most of us like our tea either hot or iced – lukewarm is not so good.  And microwaving a cold mug of tea does change the flavor and alter the brew.  Since the late 19th century era keeping your tea hot with a tea cozy was simple and it still is today.  Green Tea is by far the growing trend in the tea world and green tea is much more challenging to keep hot.  Green tea leaves unfurl and brew at a much lower temperature then black tea so the brew tea starts off much cooler to begin with.  Covering your teapot with a cozy allows you to enjoy all that good green tea at the nice hot temperature.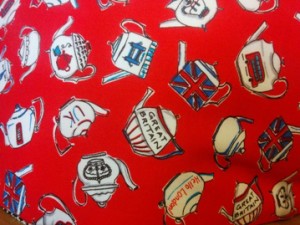 The other good reason to choose a tea cozy is our custom designer fabrics and trims.  We have our tea cozies hand made by local artisans.  Brenda chooses designer fabrics and trims – which become quite a centerpiece for your kitchen and dining area.  Yet several are kitchen-whimsical or unusual like the camouflage.
Starting this week we are celebrating with a March Madness sale!  20% Off of all cozies and snuggles.  Follow us on FB as we post our tea cozies.  If you see one that fits your kitchen, office, or personality – send us a message and we can save it or ship it to you!  Remember most are one of a kind !
Categories:
Shopping for groceries can be a hassle.
Many of us simply do not have the time or want to spend our time running to different stores.  We totally get it.
Life can be chaotic and busy.
So, what makes a tea drinker choose to go out of their way to shop at a small business when there are hundreds of boxes of tea sitting on the shelves of every big box store?
Top 5 Reasons to choose Premium Loose Tea vs. Tea Bag:
 Our teas are produced in the artisan orthodox method.  A commercial tea bag is produced in the machine-driven non-orthodox Crush-Tear-Curl (CTC) method.
Premium loose teas are whole entire leaves, high quality grade tea.  A commercial tea bag is a cut leaf, dustings, and fannings.
Deep flavors and subtle flavor notes are extracted from these whole tea leaves as the leaves fully expand in hot water.  A commercial tea bag is a single flavor meant to handle lots of milk and sugar.
One of us (the Teashop Family) hand packages your tea loosely in air-tight, dark, sealed containers.  Your tea has freshness sealed in.   A commercial tea bag is often found in a bleached paper teabag, brewed and then consumed.
Premium loose tea is produced seasonally in small quantities in the artisan method that involves hand-picking and hand-sorting the quality leaves.  A commercial tea bag is produced in high volume to be stored and warehoused for long periods of time.
Quality equipment like reusable brewing baskets or unbleached tea bags.  If you want the convenience of ready-to-go tea bags try ours!   And if you don't drink our tea bags be sure the ones you buy are unbleached tea bags and whole leaf tea.
We hope you will choose local, small business, and premium loose leaf tea!  Don't forget – we offer Free Shipping and Free Local Delivery.
Categories: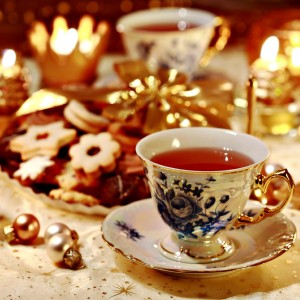 Holiday entertaining.  In my mind flashes a beautiful spread in a vast open home, sparkling with glitz, glitter, and glam. The holidays are so magical…this time of  year when we can don an apron, turn on that Nat King Cole CD, and escape to yesteryear.  We love the beauty of the meal crafted to perfection, gorgeous decor, and of course those perfect hand-picked gifts.
Along with the entertainment side there is another side to the holiday party.  It's really the most important side – yet with all the busy-busyness it's easy to miss it or not be as prepared for this other side.  The heart of holiday entertaining – no one means to skip it…yet it can happen to all of us…The heart of the party is hospitality.  Hospitality isn't the outer beauty – the pinterest-y decor, recipes and gifts.  The heart-filled hospitality is that inner beauty of the party.  Without a hospitality heart during the holiday entertaining well then – it's really just a plain old party.  The heart is when you genuinely care about the people coming into your home.  Sometimes it is hard to keep life simple enough so we don't miss the opportunities to show genuine hospitality.  Keeping it fun.  Genuine. Real.  This makes me think of one of my most favorite annual 'holiday parties'.   This party takes place by happenstance every year.  The spontaneous moment in December when I am sure I don't have time to fit one more thing in…when my neighbor drops by to ask a quick question about her dog or asks to borrow an ingredient for dinner.  I beg her to stay, brew a pot of tea and pull out a few of my nicer cups.  We catch up on life, Christmas, our kids, and rants on our busy schedules.  That pot of tea is what we gathered around and it became my sweet offering to my dear neighbor.
Adding in a pot of tea to any holiday gathering can be just that sweet offering of hospitality.  And the great part about that is it really is just that simple and yet it makes our guests feel warm and welcomed.  A hot pot of tea nestled in a snugly tea cozy and some pretty mugs or teacups simply says I want you here and thank you for coming!
So, here are the basic elements to adding a festive…warm and welcoming Tea Bar to your Holiday Party:
Teapot or Mugs
Selection of Premium Loose Leaf Tea – try our Classic Christmas Tea Sampler
Perfect Cup of Teaspoon (or pre-fill the Fillable Tea bags)
Filtered water
Hot pot to heat your water in.  A good carafe that maintains temperature will do in a pinch!
 A tea tidy or two to hold used tea bags or brewing basket
Locate your Tea Bar in a place of interest in your home.  Lay out the bar on a tray and use a cake stand or cute basket to hold your tea selections.  Use little signs to show the different types of tea.  Print off our How to Brew directions or make your own.  We have over 80+ premium selections and we would love to help you create the perfect Tea Bar for your event!
So as your making your Holiday Entertaining plans… round it out with some genuine Hospitality.  And if you get a chance to brew a pot of tea for a friendly pop-in that is even better!
10/03/2015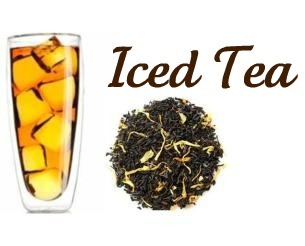 Making the Perfect Iced Tea
Measure out 64oz (8 cups) of fresh, cold water. Heat to desired temperature depending on the type of tea you are using.
Steep 3 1/2 Tbsp of tea leaves in the hot water for the same time you would do if preparing a cup of hot tea (ie, 5 minutes for black tea, 2-3 minutes for green, etc.)
Remove tea leaves from water and pour the hot tea over a pitcher of ice. Ice will dilute tea and cool it down quickly. You can add more ice if needed. Cooling your tea over ice will help prevent clouding. If you still experience any clouding in your iced tea, add a touch of boiling water.

Fun additions can jazz up your tea! Consider these options for every day or that special party…

Sweet Add-ins pomegranate juice, honey, 1/2 cup of fruit juices, Southern Simple Syrup
Fruit Add-ins Fruit always makes a festive add-in. Frozen fruit can help act as a cooling agent. Fruit dipped in Simple Syrup will add a touch of sweet along with the fruity flavor.
Fresh Herbs Herbs such as mint, sage, lemongrass, lavender, basil, verbena, and lemon balm will add fresh flavor and pizazz to your pitcher of iced tea.
How to brew your favorite cup of tea
Preheat teapot or vessel with hot water.
Bring filtered or drinking water to correct temperature.

Black tea, Herbals, Rooibos 195-212° just below boiling
Oolong Tea 203° just below boiling
Green Tea 140° or very hot
White Tea 185° or very hot

Measure 1 teaspoon of tea per 8 oz. cup. Place tea in brewing basket, infuser, or disposable tea infuser.
Dump warming water. Pour in tea water.
Place brew basket in tea pot.
Brew tea for recommended time.

Recommended Brewing Times for Different Teas

Black tea, Herbals, Rooibos for 3-6 min.
Oolong Tea for 3-4 min.
Green Tea for 2-6 min.
White Tea some at 2-3 min. Some white at 7-10 min.

And for those who love iced tea – here is an easy recipe for Cold Brew Iced Tea
Cold Brew Iced Tea
Another great way to make iced tea. Tea can brew at a cold temperature it just takes longer. Cold brewing is safely done in the refrigerator. This recipe is for making 1 gallon of iced tea.
fill container with cold or room temperature water
measure 1-1 1/2 ounces of tea into a T-Sac
place filled T-Sac into the container
put container in the refrigerator and let sit over night
remove T-Sac
serve over ice

An ounce of tea differs between teas because of the leaf sizes. Just email or call if you need help with your tea measurement! [email protected] or 816-792-8777