Categories:
Joyce King Vazquez.  On our Teashop List of our "favorite things" Joyce is right there in the teashop song and in our family's hearts!!  Delightful, spunky, loving, caring, compassionate.  These words barely touch the tip of the iceburg and seem almost trivial when describing our Joyce.  She is a woman after God's heart and her passion to love and care for people move mountains.
Just as I am writing this post (no kidding) Joyce phones the Teashop to order "her teas".  She has two favorites and blends them together to create her own favorite.  This special "Joyce Blend" she shares with neighbors, church family, and probably anyone who will stop and enjoy a cup.  Her cup is full of love and health!
This is Joyce's story.  When I invited her to share her testimony I told her to only share the short version.  We are excited to invite Joyce to a Green Tea workshop someday – where everyone can hear a little more.  From her own heart and soul.
"My name is Joyce King-Vazquez and here is my story of what I think about the effects of consuming green tea, has had on my recovery and  continued maintenance of nourishment I require to feel good every day and to thank God for letting me live to tell my story.
In September of 2004 I was diagnosed with Stage 4 Throat Cancer. This was followed by 2 surgeries to locate where exactly the cancer was. They found out it was where my tonsils should be. Then came 6 1/2 weeks of Radiation and Chemo therapy.  After all of the treatment I was alive, (which I was told they didn't expect me to survive), I started the long road to recovery (that would tell whether the treatment was effective).  My step daughter (Yvonne) was fighting her own battle with stage 4 breast cancer) called me and suggested I try all of the antioxidant foods drinks, etc.  I could find to build up my body, because I have no immune system in my body to guard against any virus that would make me even more ill.  Yvonne told me about all of the good antioxidants in green tea. I of course bought the bags of green tea. I added a black tea to the green tea and was very happy to find out it replaced after awhile my coffee craving.  Then sometime later I found Anna Tea Shop.
                                                                                                                        
Earlier in my life, I had drank some really wonderful Chinese teas and remembered the effect it had on my energy level and just a warm wonderful feeling every time I drank it.  I went to Anna Teashop and purchased Mountain Mao Feng (Chinese green tea) and Golden Pu-Erh (a premium black Chinese tea). The first cup of the green and black tea answered all of my cravings for coffee and I have noticed how it boosts my energy level even more than before.  This has helped with my oxygen level. I have COPD and have difficulty keeping my oxygen level up.
What I am about to tell you cannot be claimed by your doctor, but I can tell you what I can be very excited about…
After I had been on my Chinese green and black teas for about a month, I had my three month visit with my doctor.  While checking my lungs and oxygen my  doctor did a happy dance!  He ask what I had been doing differently since I last saw him. I ask him why, the doctor said to me "Your oxygen level hasn't gone over 87%, today it registered 98%."  I told him the only thing I had been doing differently was using the tea I had purchased from Anna Tea Shop.  He told me I could not make that claim medically, which I knew, but I can make that claim because that was the only thing  that I had  done differently since I last saw him!"
Categories: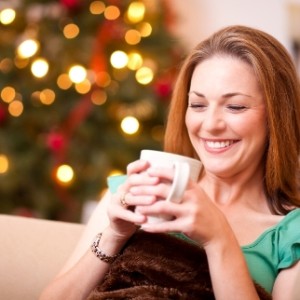 Well…here we are – nearing that last week before Christmas.  The holiday entertaining and events have been in full swing now.  Maybe you still have a few Christmas gifts left to find, purchase, and deliver.  Probably a holiday gathering to cook for or prepare a dish for.  Hmmm…or maybe you have two or three of those to complete.  And oh man…we want to fit in that cool Christmas light show before its too late!  Christmas programs at church and school. Add on top of all that what about those few minor Christmas decorations that you know you don't have to do but you really wanted to do??
How are you doing?  Even more..how do you feel?  How is the holiday preparations working for you? Probably more than a few of us are getting a bit draggy at this point of the month.  A little more run down and maybe even a little annoyed we can't seem to sit down without our minds racing with our "To-Do" list!  I can't fib.  I know I do.  Some days in this frolicking month of December it seems as though I wake up in the morning with the afternoon cobwebs already being woven!  You know that feeling in the late afternoon when you need an extra pick me up to clear the mind and wake up?
Well here at the Teashop this is when the three of us tea ladies kind of get "back to the basics".  Those basics of tea that aren't all that fancy sounding on the outside but we know will not only make us feel good but will make us feel fantastic, alert and ready for the next round of fun.  Each one of us has our favorite basics but they all have a few things in common.  The teas are basic,  premium, and give us a small amount of caffeine!
So if you are feeling a big draggy and your holiday oomph is sagging consider a cup or two of good premium tea.  Doing this just for yourself will help you slow you down for just a moment.  Brewing premium leaves takes only a few minutes – yet is a 'slow' food not a fast food.  In a matter of minutes a hot cup of tea can take you from Saggy Draggy to Alert and Awake!  Plus, if you reach for a green tea you receive the added benefit of more L-theanine.  An amino acid that literally peacefully calms you down just as the tea wakes you up with a nice little dose of caffeine.  No jitters here.
So, give your self a little R & R in a cup.  Reach for a cup of healthy premium tea and start enjoying the season again!
Categories: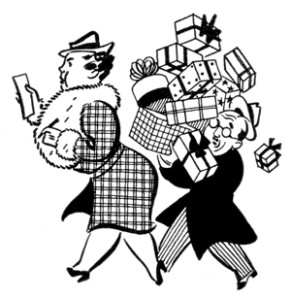 The other day I caught a headline about a new type of shopping profile called "sport shoppers".  The "sport shopper" has been identified as a person whose shopping habits are akin to an athletic competition!  A sport shopper will prepare ahead of time – researching store layouts, mapping their routes, strategically planning time, products, pricing and everything involved!
Sometimes it can feel like sport shopping when we are simply trying to choose the best gift for each person on our list…
When it comes to tea or a tea drinking lifestyle thinking through the personality of your recipient is helpful.  Where will they drink this tea?  Home or work?  Are they health conscience?  Adventurous and love to try new things?  A gift to say thank you in a big splashy way?  Or do you want to make part of their gift the journey of choosing what they want and how they want it?
On-the-Go gifts are perfect for someone who will brew and drink their tea at work.  Fillable Tea Bags (50 pockets for $7.95) or the Brewing Basket with handles ($9.95) makes brewing tea at the office easy with minimal clean up.  The Fillable Tea Pockets can even be filled at home and stored in a tin or air tight baggie.  Our $28 Scones and Tea Basket includes 50 Fillable Tea Bags, loose leaf tea choices, and a bag of scone mix.  A Mug Gift Set (or clear glass gift set) is also a perfect on-the-go gift!  The newest and possibly the cutest grab and go for 2015 is our Tea Bag Gift Tin. For no more cost per tin we can personalize the label for you!
Healthy Lifestyle Gifts are available and easy to choose from.  Our Matcha Gift Basket includes everything needed to start using Matcha Green Tea every day.  We also have a $25 Green Tea Sampler which includes 6 different green teas and a tea storage tin.  This same pack is also available in pink for our Breast Cancer Green Tea Sampler.  For the person who is caffeine free we recommend our Tea Lover Gift Basket tailored to only caffeine-free or decaf tea choices.  For the health conscience – yet on the go person?  You can't beat our Matcha to Go single serving packets!!!!  For the health conscience cook or chef? Try our Cooking Grade Matcha.  This matcha is AMAZING – with a stronger flavor that works best in recipes.
Adventurous Personality Gifts  This is the person on your list always up to trying new things.  Loves to be surprised and probably has a love language that loves gifts!  We recommend our Tea of the Month Club.  Tailored around their unique tastes we send only teas we know they will enjoy.  After membership has been sent to them we do a small survey and set up their membership how and when they like it.  Each shipment arrives either monthly or bi-monthly.  4 ounces of premium loose leaf tea.  About 300 cups of tea – truly the gift that keeps on giving!  Another simpler version but one that we highly recommend is our Tea Collections.  About $25 each – each collection has been carefully selected among our most popular and well loved teas.
Splashy Thank You Gifts for the Administrative Assistant or babysitter that saves your day!   Or anyone who really deserves an extra big thank you.  All of our Tea Gift Baskets are custom made for you upon your order.  Our gift baskets are gorgeous as we finish them with our crystal cellophane, silver foil wrapped tea candies, and big French wired bow!
How they want it – when they want it Gifts  when you want to give the fun of the choosing or the perfect stocking stuffer, our Gift Certificates are perfect!  They never expire and can be emailed or mailed.  Starting at $10 up to $100.  Really, husbands…wives love this one!