Categories: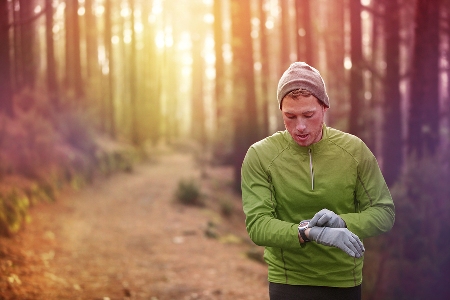 Drinking tea and October go together like best friends…Autumn tea blends are the fun, the feel, and the taste of Fall.  But not all teas are consumed for the same reasons, right? Fall is also the best time to learn something new! Searching out the best work out and recovery drink is now trending and so is matcha.
Purists of all kinds – work out, health and tea are on the same hunt for all natural, organic and premium.  Nature providing to nature what our bodies need.
Here at Anna Marie's Teas we see how these connect.  In our own research we stumbled across a fantastic article outlining the The 8 Wonders of Matcha Green Tea.  The article was written by a contributing writer at bodybuilding.com.  The article is spot on with the super facts about matcha but not written by a tea person or a tea company.   The author is 100% about health, working out and what matcha provides for the body. Jam packed with every reason your health and work out needs matcha.  Here are the highlights:
Cancer Preventer
Anti-ager
Lowers "LDL" bad cholesterol
Weight Loss
Detoxifier
Mind Improver
Fiber
ENERGY
Knowing and understanding matcha is a big deal.  Our matcha is natural, organic, and premium.  Anna Marie's Teas next Matcha Workshop is scheduled for October 15.  Blending demonstrations, sampling matcha and recipes.  Plenty of time for Q&A.   Sign up for the Matcha Tea Workshop and receive 10% off all matcha tea and our new Blender Bottle!  
Matcha tea is a whole food context. Ingesting the whole tea leaf is what makes this a super food and the highest level of antioxidants to eat or drink.  Regularly using matcha will reduce inflammation.  Matcha tea provides a  natural energy boost as well as a completely natural work out recovery drink.
Along with caffeine, matcha also contains L-theanine which counterbalances the "jittery" effects some experience with consuming caffeine. Matcha green tea promotes calm focus and clarity of mind without producing nervous energy.
Categories:
Matcha Scones
Matcha mixed with Brenda's Signature Scones
1 Tablespoon Matcha to 1-2 cups of scone mix
Remaining ingredients on Scone Mix Bag (heavy whipping cream, water, sour cream)

Mix Matcha into dry scone mix. Add in remaining scone ingredients. But, barely moisten – do not over mix. Perhaps a little extra whipping cream if too dry. Bake according to scone mix directions.
Categories:
Matcha Cookies
We paired this cookie with our Mango Peach Oolong Granita. Light, tasty and fresh!
2 sticks butter
1/2 cup sugar
1 teaspoon orange flavoring
2 teaspoons matcha
2 cups flour
1/2 teaspoon allspice

Cream butter and sugar till smooth. Add remaining ingredients and blend until mixed. Place dough between two pieces of waxed paper and roll to 1/8″ thick. Chill a few minutes. Cut into desired shape and bake at 300° for about 15 minutes.
Categories:
Brenda's Signature Scone Mix makes scone making so easy!
Spend your time relaxing instead of working over a recipe. According to Brenda, milk, water or the recommended heavy whipping cream can be used. But, for our tea parties – the key ingredient that makes her scones the best is the heavy whipping cream! Enjoy a few of her tried and true variations.
Scone Variations
Chocolate Chip – toss in a few handfuls

Any dried fruit – peaches, tart cherries, raisins, currants. I like to soak any dried fruit in hot water for about 30 minutes. Liqueurs are great for soaking, too. Drain good and chop in food processor. Sometimes I leave them whole.

Cranberry Scones – soak dried cranberries in Grand Marnier or Brandy. Drain very well.

Spices – cinnamon, nutmeg, cloves are always good. They can stand alone (yummy Cinnamon Scones!) or add with fruit and/or nuts.
Rosemary Scones – Add 2-4 teaspoons chopped fresh rosemary, a touch of onion salt and white pepper. Top with coarse salt.

Orange Almond Scones – Add 1-2 teaspoons orange extract and 1 tablespoon orange zest. Top with chopped almonds.